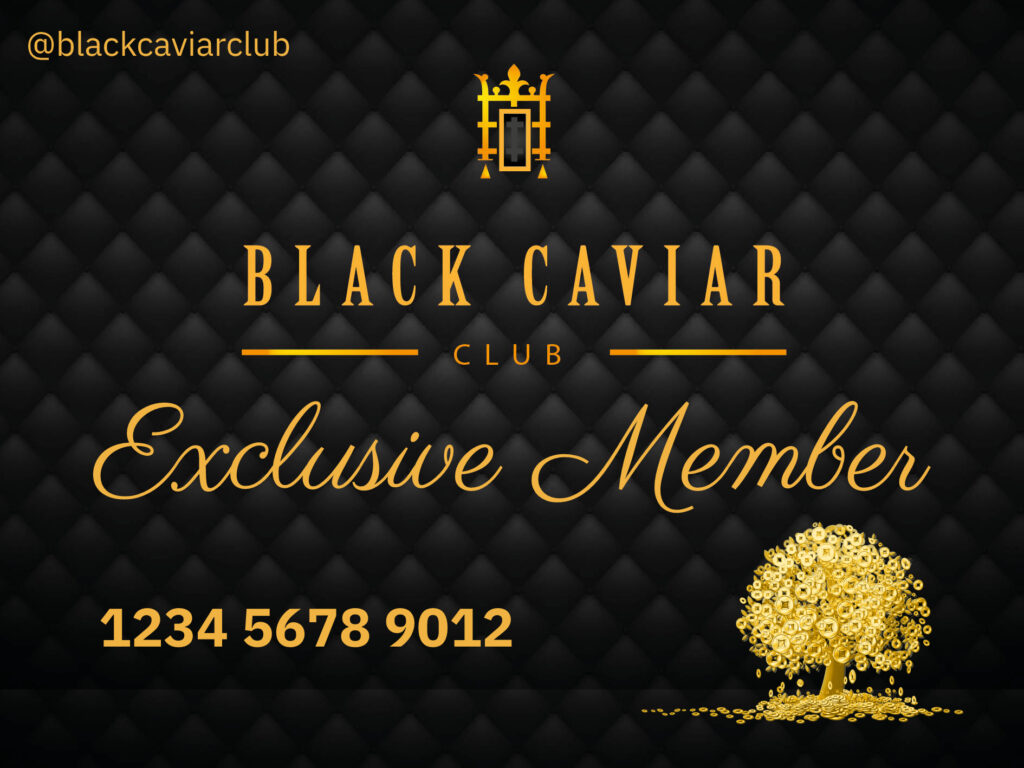 Exclusively Yours
"A man is known by the company he keeps", wrote Aesop, which is why we created The Black Caviar Club – for men and women who recognise that their most valuable commodity is their time.
It is our way of bringing people with mutual interests and equally discerning tastes together at strictly exclusive events: an opportunity to maximise their time whilst enjoying the company of other top influencers and key decision makers.
The Black Caviar Club was established to deliver unique experiences to people with discerning tastes; and ­–­ as well as designing and managing events that will live long in the memory – we also offer a range of highly desirable and distinctive gifts and accessories.
To find out more about The Black Caviar Club, please send us a message: