---
---
---
"Imagine an intimate setting where you and your guests are being treated to the ultimate dining experience."
---
---
---
---
---
---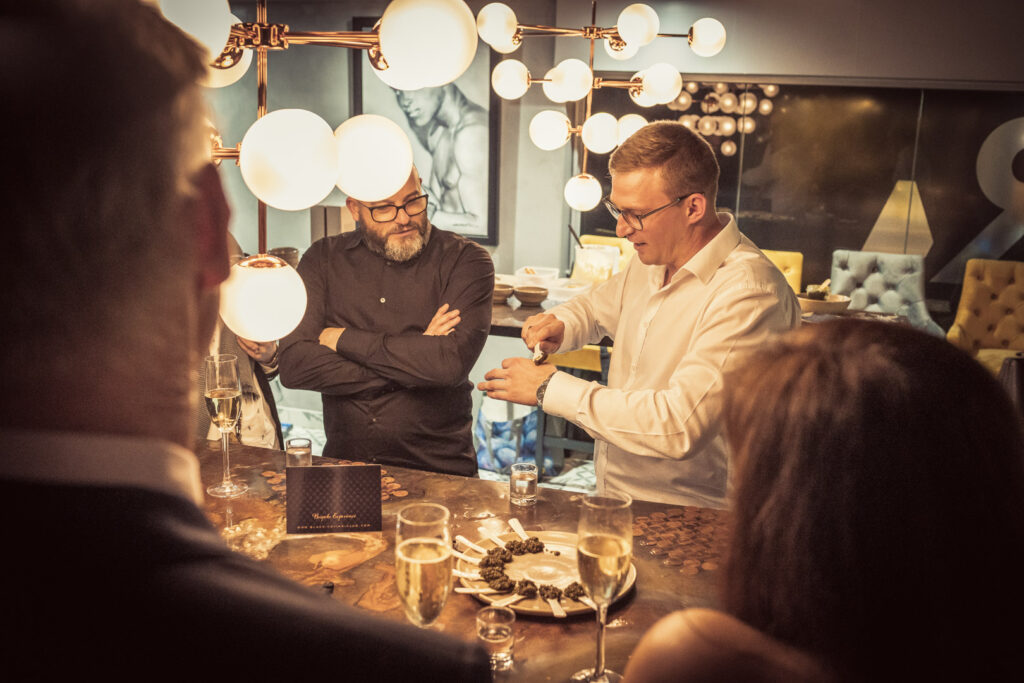 Enjoy the luxurious tasting caviar with our newest private experience.
A learning curve through hundreds of years, myths, legends and stories.
Life chef theatre and bespoke experience with champagne and frosty vodka.
Black Caviar Club is a truly unique and interactive caviar tasting experience. Allow us to take you on a journey with your senses.

The dining experience is prepared in front of your very eyes by the finest culinary experts "Chef Show". The aroma of the tiny black pearls as you go to taste is accompanied by tales of the myths and history of black caviar which will take you back hundreds of years.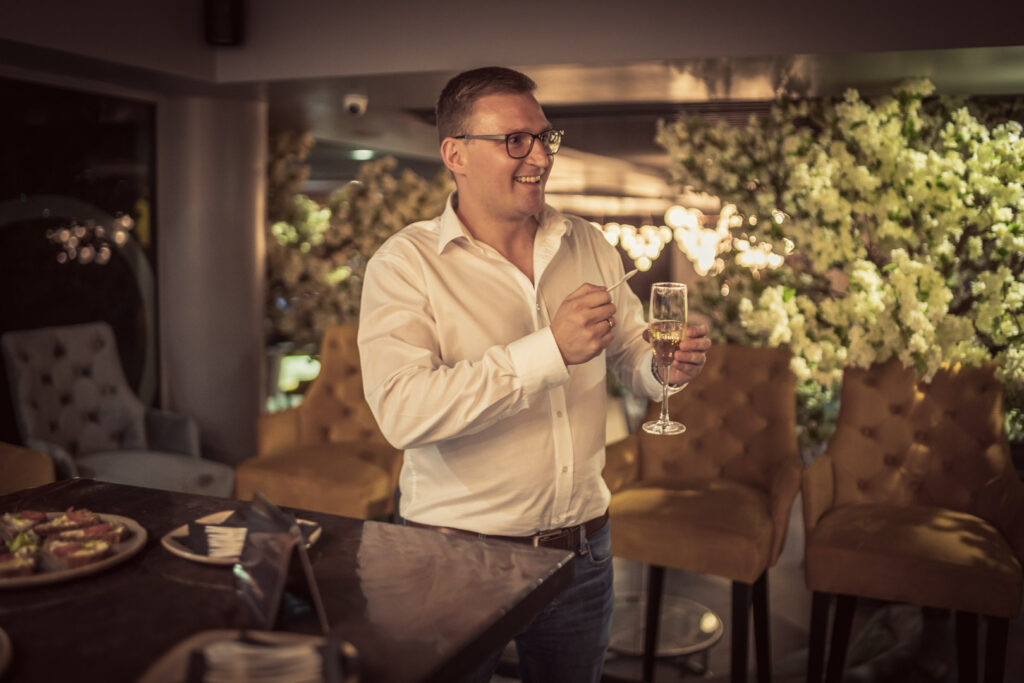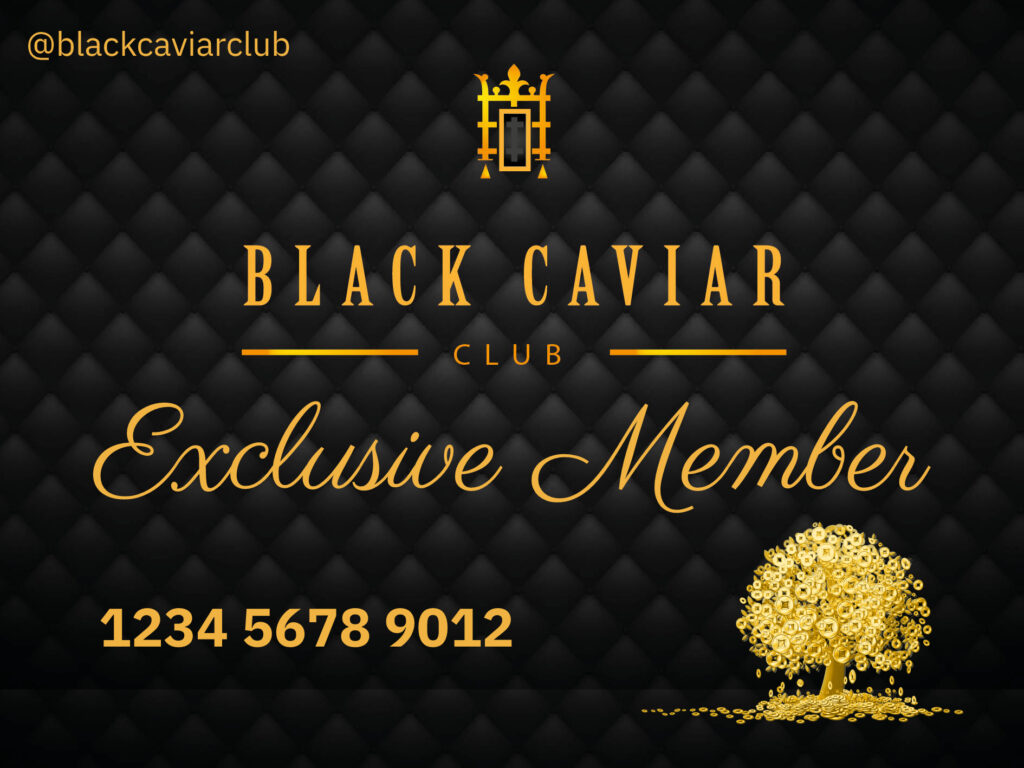 "A man is known by the company he keeps," wrote Aesop, which is why we created The Black Caviar Club – for men and women who recognise that their most valuable commodity is their time.
It is our way of bringing people with mutual interests and equally discerning tastes together at strictly exclusive events: an opportunity to maximise their time whilst enjoying the company of other top influencers and key decision makers.
---
---
---
Caviar Subscription Box, the perfect way to enjoy delicious caviar delivered straight to your doorstep every month. Our boxes come filled with the finest quality caviar sourced from around the world, personally chosen by our expert team of connoisseurs.
---
---
---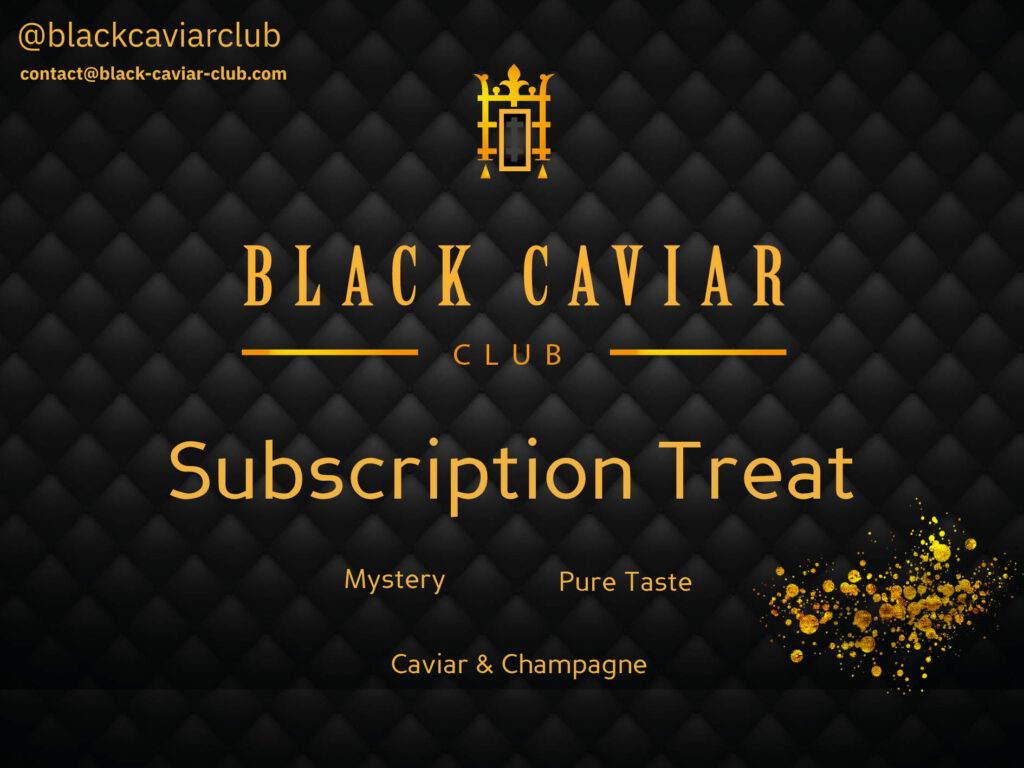 Please Get In Touch With Us: